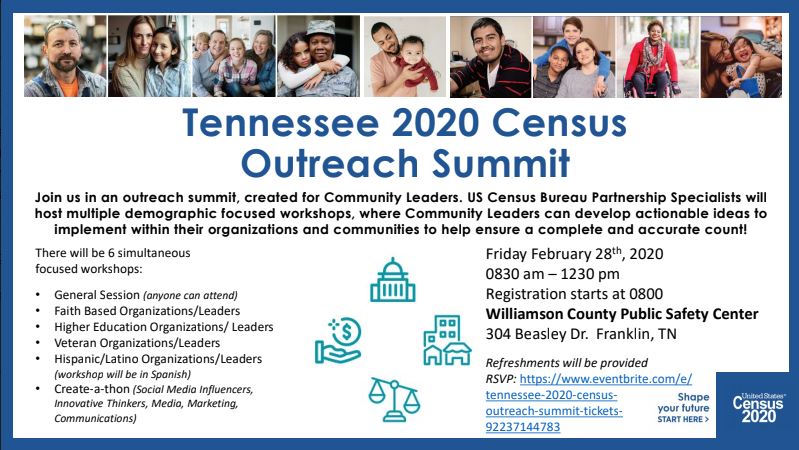 The US Census Bureau will host an informational event on the 2020 US Census on Friday, February 28 at the Williamson County Public Safety Center. The event will focus on general information as well as showcase initiatives with faith-based organizations, higher education, veterans, Hispanic communities, and social media/marketing discussions. Census leadership and partners from the Nashville area and across Tennessee and will be in attendance.
Date: Friday, February 28
Time: 8:30am to 12:30pm
Location: Williamson County Public Safety Center, 304 Beasley Drive, Franklin
The event is free and open to the public.We encourage all of the GNCA community to attend and hope to see you there! Click below to download a PDF with additional details.